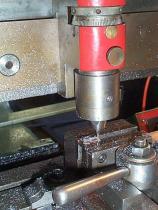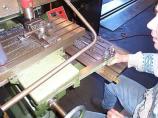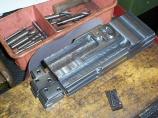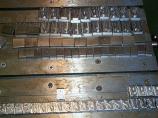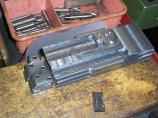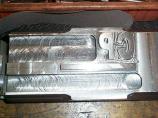 There are primarily two groups of block pallets used in Europe.
The first style of block pallet is the 800 x 1200 European pool pallet.
This pallet is a standardized block pallet introduced by the European railroads after World War II.
This is the only pallet that should be referred to as a "Europallet".
These pallets are produced by licensed manufactures and bear the "EUR" logo.
If it doesn't have the "EURO" symbol on the pallet, it is not a Euro pallet.
The second is a group of nine distinctive pallets that were adopted by the European Chemical industry.
These pallets are referred to as "CP" pallets and are stenciled CP1 through CP9 accordingly.


The marking of wooden pallets can be done in roughly two ways:

#1.The Inkjet Method
It is only suitable for marking larger quantities of pallets because of its initial investment cost.
#2.The Die burning method.
A steel Die Holder with exchangable numbers and letter is mounted on heating element.
Heating can be done on both gas (propane, butane) or electrical.
The heated Die is pressed on the wood until it leaves a burning mark.
You might consider pneumatical automatisation for the marking unit if you have larger series to produce.
It includes position detection of the pallet and goes as fast as 10 pallets a minute.
All our equipment carries the CE approval quality seal.

Please left click on the images for a better view or follow these links:
Image #1.Engraving a CP-pallet Die Holder.
Image #2.Engraving of the exchangable letters and numbers in brass.
Image #3.A view on the Die Holder and the inserts.
Image #4.Finished Parts.
Image #5.A view on the Die Holder and the blocking inserts.
Image #6.Detailed view on the CP Die Holder.